Imbibe Wine Club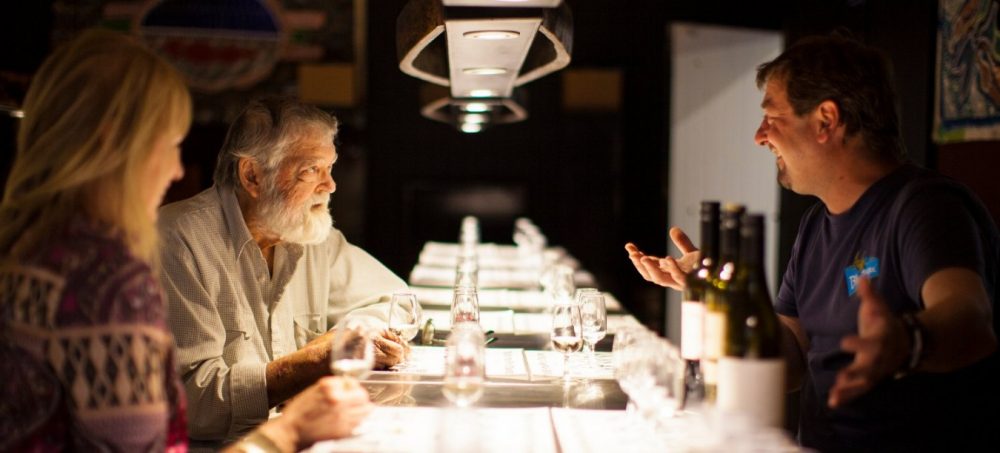 Imbibe The Wine Club
Main Entry: imbibe
Part of Speech: verb
Definition: drink
Synonyms: absorb, assimilate, belt*, booze, chugalug, consume, down, gorge, guzzle*, ingest, ingurgitate, irrigate, juice back, knock back, liquor up, partake, pound, put away*, quaff, sink, sip, soak up, souse, suck, swallow, swig*, swill*, swizzle, take in, tank up, tipple, toss*
As an exclusive member of our wine club you will receive member only benefits:
20% discounts on all wine case purchases.
10% discounts on all single bottle wine sales from the Cellar Door.
10% discounts on all 4 Pines beer from the Cellar Door.
Private wine tasting with cheese platter. (Bookings Essential)
Exclusive club member only specials.
Priority sales of new and aged release wines.
Invitations to wine club dinners and events.
10% off all mid-week accommodation with a complimentary bottle of wine on arrival. (Subject to availability)
Free glass of house wine in our 4 Pines at the Farm.
You will receive two 12 bottle or 6 bottle tasting packs throughout the year, freighted to your door (Case size as agreed)
One in November and one in April.
The cost per tasting pack is currently $274/dozen; $159/6pack.
To join, please call Terry, Dave or Danny on 02 49987777 (ext 4), or select which IMBIBE pack you would like from the options below and complete the short process.
Thank you
Imbibe Wine Club Membership Terms and Conditions:
Liquor Licence 24003914 (Hunter Estate/Hunter Resort Pty Ltd). It is against the law to sell or supply alcohol to, or obtain alcohol on behalf of, a person under the age of 18 years.
I certify that I am over 18 years of age.  I understand that I will automatically receive two deliveries of wine per year, one in April and the other in November (2 cases per year is a minimum membership requirement, you may of course order more).  The wines will be a mixed dozen, including Imbibe new releases, unless otherwise specified.  I understand and accept that price rises may occur.  I authorise Imbibe to debit my credit card according to my selection and deliver as per instructed.  Orders will be despatched approx 1-2 weeks after being charged.  I understand that I am required to be a Imbibe Wine Club member for a minimum of 12 months.  Membership can be cancelled at any time after receiving the first two cases.  Cancellations must be received in writing no later than 3 weeks prior to the next scheduled delivery.  I agree to ensure that personal credit card details are updated every time they change, as Imbibe will not take responsibility if wine is shipped to an old address.  Any charges for misdirected wine will be the responsibility of the member to pay.  As a member of the Imbibe Wine Club I may be assured that any information I have given to Imbibe will be kept confidential and used for Wine Club purposes only.